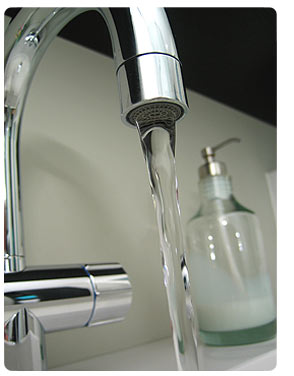 1. How will our relationship work?
Since we know that Personalized Cleaning Service must earn your trust and keep proving we are a good choice on each visit, we don't use contracts. We believe in healthy relationships, based on open communication and feedback and on your constant evaluation of our service. If you are happy, tell a friend. Also let us know of ways we can serve you better.

2. What will Personalized Cleaning Service do in my home?
At Personalized Cleaning Service we believe that it is the little (or sometimes big) "extras" that keep our customers coming back. Our free in-home estimate allows us to better understand your cleaning needs and expectations. Our service includes dusting baseboards, pictures, lampshades, knick-knacks, window sills, furniture, and basic light fixtures, and vacuuming throughout. Cupboard fronts are spot-cleaned, floors are washed, and the kitchen and bathrooms are cleaned. Personalized Cleaning Service will excel in accommodating all your cleaning needs.

3. At what time will the Personalized Cleaning Service team be at my home?
Personalized Cleaning Service offers both weekly and bi-weekly service. Our normal work days are Monday through Friday, 8:00 a.m. to 5:00 p.m. While in most cases it is not possible to give you a specific time of our visit at your home, we will always make every effort to meet your needs.

4. Do I have to do anything before the cleaning?
In order to give you the greatest value, we ask you to take a few minutes the night before to pick up extraneous clothing, toys and other household items.

5. Do I need to be home?
No, most of our customers are not home during scheduled appointments (with one exception – during the first, free visit). We will gladly adjust to home entry options chosen by you.

6. What if something is damaged when my home is cleaned?
Personalized Cleaning Service treats your home with the greatest care; however, should damage or breakage occur while we are cleaning your home, we will make every effort to have the item repaired, or replaced if it cannot be repaired. Before the staff leaves, you will be contacted by Personalized Cleaning Service to address the issue and an accident report will be left at the home. Insurance claims will be filed when appropriate.

7. Do I need to provide any supplies or equipment?
For your convenience, equipment and ecologically safe supplies are provided by Personalized Cleaning Service. We would be pleased to accommodate you should you wish us to use your own preferred supplies.

8. What if my cleaning falls on a holiday?
If your scheduled cleaning falls on the observance of a major holiday, we will contact you to reschedule your service. Sometimes though we even work on holidays.

9. What if I need to change the scheduled cleaning?
It is our mission to provide you with the best possible and personalized service. It is our goal to show you respect through every aspect of our service. This is why we are kindly asking you to respect our work too, and give us a call not later than 48 hours in advance. This will allow us enough time to adjust our work schedule and provide our employees with continuance of work they deserve. By giving us such a notice early enough you are released from any financial obligation concerning a cancelled cleaning appointment.

10. I am very happy with the people who are doing my home. Will they always be the same?
We understand the importance of being comfortable with who you have in your home. Because of this we will make every effort to provide consistency in your staff. If you need to make a change, (or give a compliment!), please call.

Can I arrange for monthly billing?
Yes. We have many billing options to choose from, including pay-as-you-go and biweekly or monthly billing. Please call to make arrangements.